COVID-19 Response
To ensure the safety and wellbeing of our communities during COVID-19, we've paused all in-person community tours and transitioned to 100% digital communication with potential community members. We've worked with each of our communities to create shared agreements around cleaning, guests, food, social distancing, and group-quarantining. 
While many people suffer from loneliness and social isolation during covid-19, our coliving communities are able to group quarantine allowing for more rigorous cleaning schedules and more effective social distancing, while maintaining the warmth and connection of their shared homes.
The Farmhouse
The Farmhouse is a beautiful 19th-century Victorian mansion that began its life as one of the original Berkeley homestead estates. While the neighborhood has since grown in around it, the house still maintains its original character and charm. As a community, Farmhouse residents are passionate about healthy, sustainable living. Complete with a vegetable garden, chickens, and a backyard fire pit, the Farmhouse has been host to many jam sessions, community dinners, and outdoor excursions since opening in 2014.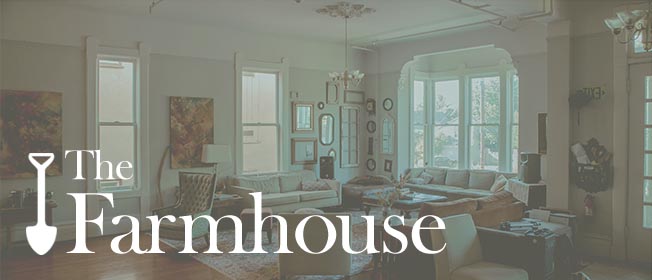 Farmhouse_kitchen _ dining
Farmhouse_kitchen _ living room
Farmhouse Living Room Reading